The Black Cat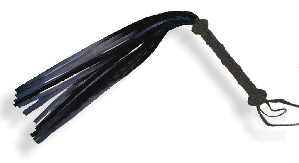 Rubber has qualities all its own, and produces sensations that nothing else can. This flogger has flat Black neoprene tresses for a powerful thumpy flogging with a lingering after-burn. Unlike latex, this rubber is not degraded by body oils and needs no special care.

Our Signature handle is standard. Also available in our Ball-Chain Wrapped style,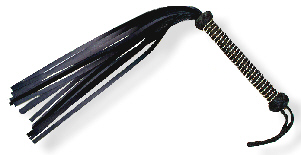 This is what one of our customers had to say about his purchase:
"Thank you very, very much. The 'Black Cat' came safely this afternoon and I am absolutely delighted with it ... although I very much doubt that those on the 'other end' will share my enthusiasm !! I am extremely impressed by the high-quality workmanship. RH"