Singapore Stick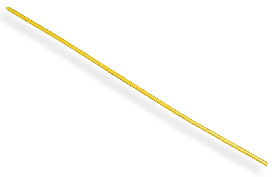 This is the fabled rattan cane used for judicial punishment in Singapore that people have been asking for. It is 12-14mm in diameter and 4' long. This is a fascinating conversation piece for your dungeon or a very serious instrument for very serious players.
How powerful is it? The Authorities in Singapore impose no more than a dozen strokes to a felon convicted of rape or armed robbery. Lesser offenses such as chewing gum in public or spray painting subversive slogans on private property might earn three or five strokes. As used in Singapore, each stroke is expected to split skin and draw blood.
How is it used? In Singapore, the operator is a police Sergeant with a martial arts background. The night before the punishment, the first 8-12 inches of the cane is soaked in warm water to make the tip of the cane soft, heavy and flexible.
The victim is bent over and secured to a low table, or to an "A-frame." The lower back is protected with a sandbag over a paddled kidney belt. All operators use a two-handed stroke … some using a running start. This is why the Law requires the presence of a physician and a medical technician at all judicial canings.
How should it be used? Frankly, we would say "very carefully," if not "only for show." But, the final judgment is yours.

To make it easier to use and perhaps increase the accuracy, we now offer the option of adding a Wrapped Handle, similar to that of our Modern and DeLuxe Rattan canes.


Shipping is to Continental United States ONLY.