Rubber Panther Tail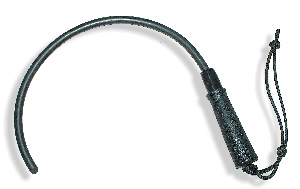 This is not a toy!
The Black Panther Tail is solid rubber, a half-inch in diameter, set in our basic handle. It has a rounded tip to prevent unintentional pokes.
It hurts ... a lot ... and makes blue bruises.
We offer a choice of three lengths: 16, 18 and 20" overall ... tip to tip -- at no additional charge.